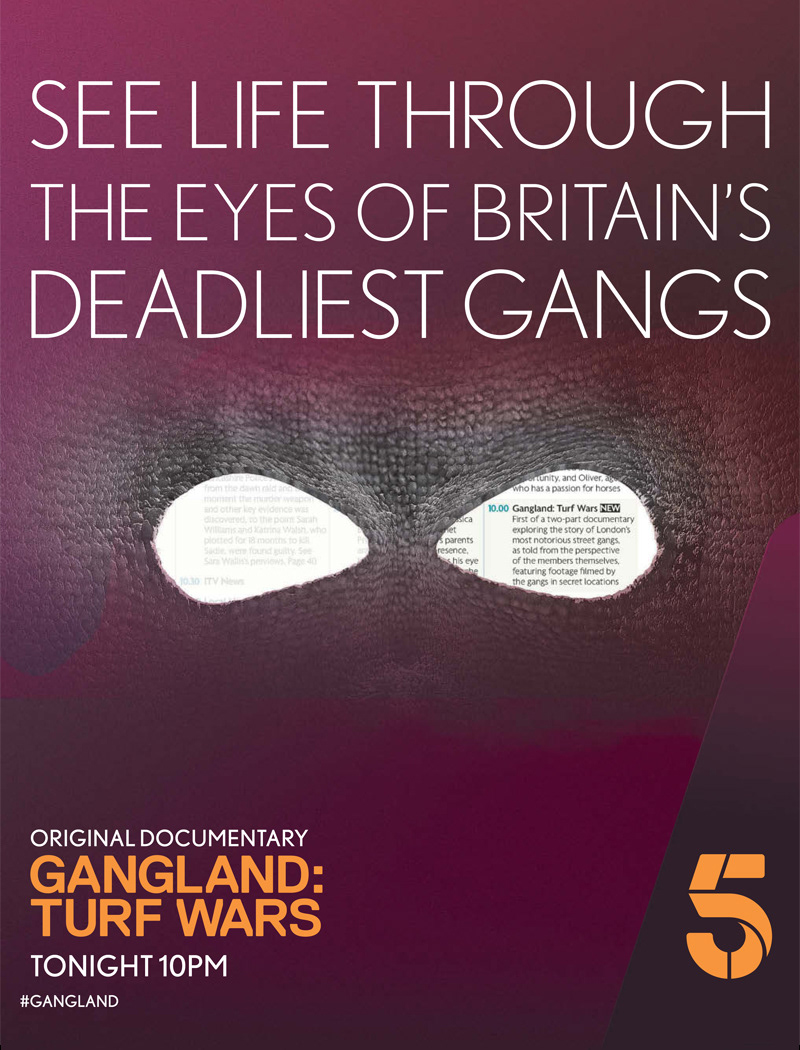 The brief...
Channel 5 adopted a new approach to their commissioning process to change perceptions of the channel and become known for more original and in-depth programming. With 'Gangland' the challenge was to drive awareness of the show while emphasising the unique way it was made. 
The response...
Inspired by the unique first-person perspective of 'Gangland', my idea was to invite the Daily Mirror's readers 'behind the mask' for an unflinching peek into a rarely-seen world. The tactical 'balaclava' display references the striking imagery from Gangland, and literally compels readers to see information about the show 'through the eyes' of a gangster. Likewise, my supporting digital and print content delves deeper into the lives of those featured within these remarkable films.
The result... 
The display ad had almost 70% recall, which is 28% higher than the average for national print media. 31% of the target audience claimed that the article made them think more positively about the type of documentary produced by Channel 5, and 18% said that it changed their perception of channel 5 as a whole.