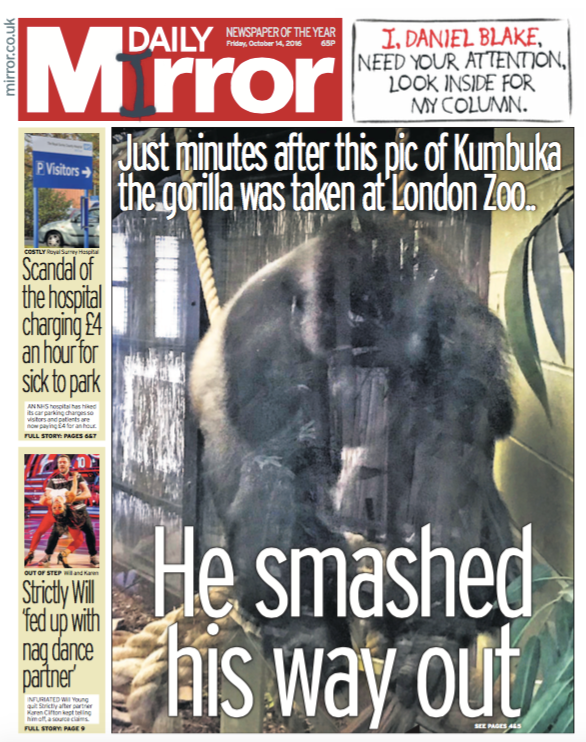 The brief...

eOne films wanted us to promote the UK theatrical release of Ken Loach's award-winning film – emphasising its status as a must-see release with a potent social message.
The response... 
After seeing 'I, Daniel Blake', I was certain that this was a film that would resonate with Trinity Mirror's socially conscious audience. My idea was to communicate the film's powerful messages by giving the fictional title character a voice across the Mirror's national and regional titles. I wanted to echo the frustrations shared by the character and the many millions of real-life 'Daniel Blakes' who find themselves let down by the systematic failings of Britain's welfare state.
Masthead and front-cover takeovers see Daniel literally making his mark across some of the UK's biggest and most iconic news titles, instructing readers to take note of his plight. We gave Daniel his own one-off column inside, which provided a platform to talk frankly about the important issues raised within the film.
Digital content continued the theme and utilised disruptive display advertising to give Daniel Blake a voice across Trinity Mirror's digital portfolio.

This campaign won 'Best Use of Print in Content Marketing' at the 2017 Drum Content Awards.